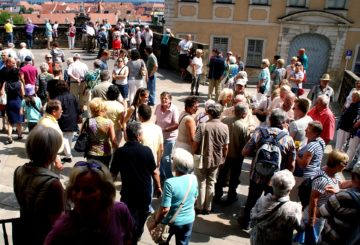 Unlock Fulfilling Growth
Executive Coaching to Help You Dominate
Becoming a growth organization is hard work, but it can be rewarding for both leaders and front-line employees if there is a culture of accountability, a winning strategy, rhythmic execution, and adequate cash flow. Getting there sometimes take and advisor / growth coach with the outside perspective and real-world experience. That's where Tenfold Advisors comes can help.
Rob Monson founded Tenfold Advisors to share the organizational principles he learned while working at an exceptional growth company. These principles of business acceleration, based on Scaling Up and the Rockefeller Habits espoused by management expert Verne Harnish, went beyond helping him create rapid growth departments, divisions, and companies – the have created more focused leaders, happier employees, and drama-free execution.
Core Values
Tenfold Advisors stands behind four key values that define how we live and operate:

Define Yourself Through Integrity:
Our word is our bond.We believe in the highest standards of confidentiality, consistency, and honesty as we advise and coach clients. We discreetly share best practices without revealing sensitive information about your differentiated business model.

Live Each Client's Journey:
When you become a client, we personally invest in your outcomes. Even if we're not in conducting an in-person engagement with your team, each Tenfold Advisors' client gets unlimited support via phone and email. This ensures answers and support for your key growth decisions.

Reject the Average:
Tenfold Advisors helps you develop a culture that demands performance and operational excellence. We insist on the same level of performance from our advisory services, and are committed to giving you exceptional breakthroughs at each stage of your engagement.

Obsess to Find Game Changers:
Tenfold Advisors always studies best practices from trusted thought leaders, allowing us to share high impact insights with team members that help them achieve key objectives, learn new behaviors, and solve problems.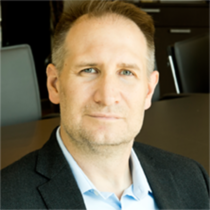 Rob Monson – Founder & Chief Growth Officer
Rob Monson has over a decade of strategic management experience that includes leading rapid growth opportunities for Golf Channel, 1-800 Contacts, and Compass Knowledge Group (now Pearson Embanet). An avid believer in the Scaling Up / Rockefeller Habits framework since 2004, Rob has successfully used or implemented these transformative tools to develop market-leading corporate strategies, change team and company culture, and consistently achieve goals.
Scaling Up & 3HAG Certified Coach
Your company will be given the highest quality instruction and application of Scaling Up / The Rockefeller Habits & 3HAG frameworks. In addition, your company will be introduced to processes and techniques from thought leaders in every business discipline. This ensures your company receives advisory services / coaching using proven models covering a broad range of business perspectives.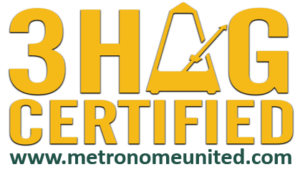 Scaling Up Faculty / Thought Leaders
We draw from the world's greatest thought leaders to give you best-in-breed tools and processes for growing your business:
Verne Harnish
Jim Collins
Robert Bloom
Seth Godin
Pat Lencioni
Brad Smart
Jack Stack
Neil Rackham
Greg Crabtree
The Tenfold Advisors Promise
Short-Pay Guarantee
Tenfold Advisors' clients receive an unconditional guarantee: If you are not fully satisfied with your results, pay whatever amount you feel the invoice is worth. It's that simple.